Archive for the 'Classic' Category: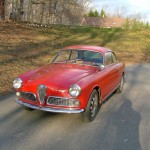 Introduced in the mid-1950s, the Alfa Romeo Giulietta Sprint was an interesting model in that the coupe was the first to debut at the Turin Motor Show, followed by sedan and convertible variants. Even a rare station wagon variant by...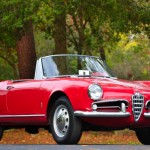 What better way to celebrate Christmas than with a red roadster? The Giulietta is where Alfa Romeo got its start in building smaller, more affordable vehicles. This range included sedan, coupe, estate and Spider variants featuring...